Vale Laurie Lewis



(14 Nov 2014)




Knobby Neilsen has advised the association of the sad passing of friend and colleague Laurie Lewis aged 73, who passed away on Wed 12 Nov 2014 at around 2130h.  Laurie had been ill for some time and was in
 Palliative Care at Townsville General Hospital at the time of his passing.  Laurie served the Corps in a number of postings, which included 1RAR Band (attached), 5 RAR Band, Engineers Band, NQ Army Band and 6 MD Band. He was awarded an MID whilst serving in Vietnam with 5 RAR.  


The funeral for the late Laurie Lewis well be held at Morley's Funeral Home on Thu 20 Nov 2014 at 1100h. This will be followed by refreshments at Townsville RSL.
The AABC Association pass on their sincere condolences to his wife Sally and his family. RIP


---
2015 AABC Association Reunion (Adelaide)
(12 Nov 2014)
Confirmation has been received from the South Austraian Chapter of the association advising that reunion dates are Fri 16 Oct - Sun 18 Oct 2015.
---
DVD Release "Our Country Call"
(5 Nov 2014)



Alan Winter has written to the association requesting that we s

pread the word regarding a new DVD release.  "Our Country's Call" is a poem and song he wrote in 2013 and which, due to popular demand is about to be released nationally as a DVD so were able to use selected imagery to compliment the already poignant lyrics.  AABC Association member Barry Rodgers, one of our retired members was instrumental in developing the song for concert band.  

This Sat 8 Nov at a concert for Legacy on the Sunshine Coast the new DVD will be launched.  "Our Country's Call" is dedicated to Australians from many cultural and ethnic backgrounds who have served in times of conflict.

After the release, all national sales of the DVD will be handled by DFWA and profits retained by them. 

You can assist DFWA by promoting the video and website and directing people to a Youtube clip at "Our Country's Call Australia".  This is a short clip of the song and has the full lyrics in poem form.  We expect DFWA will be set up for sales within a day or two.

We hope you are able to assist in promoting the DVDs availability.

Alan Winter


Vale Erna Silk
(29 Oct 2014)

Graeme Silk, son of the late Jack Silk advised the association of the passing of Erna Silk aged 90 years on Tue 18 Oct 2014.  The funeral was be held at St Jude's Catholic Church, Holder on Wed 5 Nov 2014. Letters of condolence can be forwarded to Graeme at 4 Leibitz Place, Isabella Plains, ACT, 2905, or you can contact him on: 0411 033 992.  

The AABC Assoociation send their sincere condolences to the family.  RIP 
---
Noteworthy News Christmas Edition
(27 Oct 2014)
It's that time again with contributions now due for the next edition of the newsletter. Please forward them to the editor Stu Colhoun.
---
2014 Annual General Meeting Postponement
(27 Oct 2014)
Due to only a limited number of AABC Association members that have committed to sail aboard P&O Pacific Jewel on Fri 7 Nov 2014 – Mon 10 Nov 2014 for the 2014 Reunion Cruise, the Executive Committee has decided to carry over the 2014 Annual General Meeting until October 2015 when our annual reunion will be held in Adelaide, SA.  Following the cruise it is intended to conduct a meeting to discuss any outstanding issues that require attention. 
The Commanding Officer Australian Army Band has been contacted regarding the 2014 AABC Association's Award to request he canvass all units for nominations for the award.   When the result is known the recipients name will be promulgated on the Association W29 Oct 2014)ebsite and in turn the statuette and the citation will be presented. 
---

RAR Foundation Tertiary Scholarship Scheme
(23 Oct 2014)
The COLCOMDT AABC has passed onto LTCOL Lambie, CO AAB some interesting information the potential opportunity for those of our team past and present with service in 1 RAR Band. The RAR Foundation provide support to battalions and education assistance to children of those who have served in the Regiment regardless of corps or gender.
In 2013  the Foundation launched  their  tertiary scholarship scheme which provides $3,000 per year to successful applicants for each year of their tertiary education.  The scheme will continue in 2015 and applications are now open for three scholarships to commence in 2015.  Details of the scheme and the Foundation can be found at www.rarfoundation.org.au.
The scholarship criteria is relatively simple – the applicant must be the legally recognised child of a soldier who has served or is serving in the Royal Australian Regiment.  Tertiary includes vocational and college courses. Anyone who has served in 1 RAR Band and has eligible children will meet the criteria. There are likely to be many whose children meet the criteria and may be competitive for selection. 
Pls disseminate and promote far and wide. 
LTCOL Gordon Lambie
CO AAB
---
AABC Association (Perth Chapter) Reunion Lunch
(21 Oct 2014)
'OLD CONTEMPTIBLES' under the direction of master planner Mr William HONTER, BEM, Retd, are holding a reunion lunch for ex-army Musicians at the BAYSWATER HOTEL, 78-80 Railway Parade, Bayswater, WA, 6053 on Sat 8 Nov 2014 at 1130h onwards. 80 places at the hotel have been booked and the beverage and catering staff have been 'warned out'.
This is your official invitation! You will not have to produce it at the door, just turn up with wives, partners, girlfriends, boyfriends, children, anyone, (no animals). Bayswater Hotel is located within easy walking distance to public transport as well as local shops and businesses. Use the train line to get to there (catch a train) and no stress. Plenty of parking if you have to drive. Please REPLY to this email keatchy1@bigpond.com or ring Bill Honter is (08) 95932868 if you are attending.
---
Position Vacant – Musical Director: Cranbourne Lions Concert Band
(15 Oct 2014)
The Cranbourne Lions Concert Band is currently looking for a new Musical Director. Established in 1986, the ungraded band currently consists of approximately 20 members of varying levels of experience and age.
The band is very active and regularly performs at approximately 15 local community events throughout the year including Australia Day Celebrations, Berwick Show and a number of Christmas Carol services. They also host three major concerts each year. The band rehearses on Tuesday nights from 8pm to 10pm at The Factory, New Holland Dve, Cranbourne, which is next to the Casey RACE pool.
To apply, please send a resume detailing your relevant experience and qualifications, as well as a cover letter outlining a basic vision for the band to president@cranbournelionsconcertband.org.au
Applications close Friday 7 Nov 2014. For further information or enquiries, please contact Chantelle Riordan on 0425 730 990.
---
Pension Increase for the Veteran Community: Media Release 19 Sep 2014
(26 Sep 2014)
From 20 Sep 2014, veterans, their partners, war widows and widowers across Australia will see an increase to their pensions.

Click here to read the News Release for details.
---
Sick Parade Update - Kevin Klein
(6 Sep 2014)
Whilst visiting Bundaberg recently I called in on Kevin Klein at his home.  He looked fine and and advised that he was feeling as well as to be expected.  He said he had visted his Doctor just a few weeks ago and had undergone further breathing tests, which revealed the results were not good.  He says he can still drive, but has problems after walking short distances and he suffers shortness of breath.  Kevin says he needs to visit his Doctor each month and says eventually he may be admitted to hospital for further treatment.  His wife Judy is coping, but says Kevin is positive and hopefully ongoing treatment will help him cope with his prognosis.  If you wish to contact Kevin phone: 07 4152 8807.  I'm sure he would like to hear from you.  More updates as they come to hand.

Kevin is a much respected member of the association and our thoughts and prayers go out to Kevin and Judy at this time. 
Secretary
---
North Queensland Army Band History
30 Aug 2014)
Calling all former members of North Queensland Army Band (NQAB).  Jane Ryder, daughter of our very own Andy Ryder, is currently undertaking her Honours in History at the James Cook University in Townsville.  Jane has chosen to do her thesis on the history of North Queensland Army Band and is seeking your assistance in her bid to research this unique organisation.  She is looking at travelling to Melbourne, Canberra and Brisbane shortly in the hope to conduct individual/group interviews with as many former members of NQAB as she can. I think this is a wonderful opportunity for the history of this great unit to be recorded and I applaud Jane's enthusiasm in wanting to undertake such a task.

I  urge all former members to do a number of things to assist Jane: Firstly if you are able to spare some time to be interviewed by Jane she would very much appreciate this and secondly I would ask you all to cast your net far and wide throughout your vast networks and track down as many former members of NQAB as you can and pass those details on to Jane. I am more than confident that you will be willing to have a chat to her. Call me any time if you want to discuss this and I thank you all in advance for any help you may be able to give Jane.
John Franklin
Mob: 0407 312 035
---
Vale Harry Jenkin, OAM
(20 Aug 2014)
Association member, Bill Honter, has advised that former OC/Music Director Captain Harry Jenkin, OAM, Retd, passed away in hospital on Mon 18 Aug 2014.  Harry's postings included serving in:
4 RAR (Vietnam): Sep 68 - May 69 (WO2)
Townsville Area Band: Apr 68 - Sep 68 (WO2)
RA Infantry Corps Band: May 69 - Jul 73 (WO2) (Townsville)
RA Signals Band: Aug 73 - Jan 74 (LT) (Kapooka)
North Queensland Army Band: Jan 74 - Jan 77 (LT)
1 MD Band: Jan 77 - Jan 78 (CAPT)
4 MD Band: Jan 78 - Jan 80 (CAPT)
The funeral for Harry Jenkin was held at the Pinnaroo Cemetery on Tue 26 Aug 2014.
The AABC Association pass on their sincere condolences to Laurel, the family and friends.
---
Important Announcement - DFRB/DFRDB Pensions
(1 Jul 2014)

From Tue 1 Jul 2014, 57,000 veterans aged 55 and over will have their Defence Forces Retirement Benefits (DFRB) scheme and Defence Force Retirement and Death Benefits (DFRDB) scheme superannuation pensions indexed fairly.

Increases were previously tied to the Consumer Price Index (CPI) only. Now - recognising the unique nature of military service - they will be calculated by the better of movements in the CPI, Male Total Average Weekly Earnings (MTAWE) and the pensioner and beneficiary living cost index. These improvements will continue in perpetuity. They are protected from changes announced to other pension indexation arrangements which come into effect in 2017.

The new scale of DFRB and DFRDB increases honours a pre-election commitment by the Government and follows a protracted fight to secure a fair go through intense lobbying and veterans' forums with the then Shadow Minister and now Veterans' Affairs Minister Michael Ronaldson, MP.
---
Sick Parade - Ena Harper
(21 Jul 2014)
Jim Harper reports that since his wife Ena again underwent sugery recently as a result of problems identified from a previous operation she had in April 2013.  Jim has advised that Ena has had to spent a long time in hospital in hospital trying to get her strength back so she can begin her rehabilitation. He says Ena is still weak, has lost lots of weight and is very depressed. He says the Doctor has advised that because she has been laid up for some time now she will virtually need to learn to walk again.  Ena is now home undergoing her rehabilitation and trying to regain her weight.  Both have been through a lot in the past year with Ena in hospital and Jim having broken his knee cap on Anzac Day and who is finding it difficult to get around, so if you wish to contact Jim to cheer him up and provide some comfort I'm sure he would appreciate the call. His number is: 0408 039 776

The association send their best wishes to Ena and hope she regains her strength and can start her rehabilitation for a full recovery.



---
Sick Parade - Ken Hussell
(16 May 2014)

Ken has advised the association that he has just been diagnosed with Prostate Cancer.  He says the cancer is most aggressive and since last week all bone structures have been attacked. Ken says all hope now rests with the specialist in Orange and we hope we can see him at the earliest.  Our thoughts and prayers go out to Ken for a full recovery.
 
---
F

air Indexatioin Bill (FIB) - Government Delivers on its Promise
(28 Mar 2014)
The Government's FIB has been passed in the Senate in March this year. This means that the implementation for those DFRB/DFRDB superannuates covered by this Bill will be effective from the 1 Jul 2014.
ADSO thanks the Coalition Government for implementing their 2010 pledge and congratulates all, especially Sen. Michael Ronaldson for championing the case, and all those who were involved in contributing to this result.
While pleased with this success, ADSO regards it as a first step to the achievement of the same fairness for those excluded from this Bill: namely, DFRB/DFRDB superannuates under aged 55 years, and MSBS members.
The Hansard report on the Senate debate will be available shortly.

Stop Press (Fri 16 May): DFWA have advised there will be no change to the decision above despite budget changes to the Old Age Pension.


---
General Cruise News  Cabin Credits
(28 Mar 2013)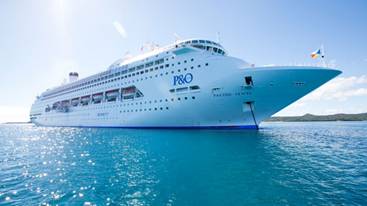 Information was r
ecently

received from a retired member advising that current serving and ex-serving personnel of the ADF that are sailing with P&O, Carnival or Cunard Cruises there is a

military benefit scheme on these cruise lines that provides you extra cabin credit.  This particular person is sailing later this year and will receive $420.00 cabin credit. Depending which cruise you go on, long or short, cabin credits from the agent it can be very worthwhile.  For further information see the P&O link:

http://www.pocruises.com.au/aboutus/news/pages/carnival-australia-gives-back-to-the-defence-force.aspx

or email to:

defencebenefits@carnivalaustralia.com

The 2014 AABC Association Reunion Cruise which departs Sydney Fri 7 Nov this year is fast filling up, so to avoid disappointment book now.  If you are still interested in sailing with us please contact our travel agent in Queanbean to get all the relevant information. Contact Caterina on: 02 6299 3111.  Dont forget after you pay a minimal deposit you can pay the remainder of the cruise cost by instalments.  We hope to see you onboard!

---
2014 Reunion Cruise Update
(13 Jan 2014)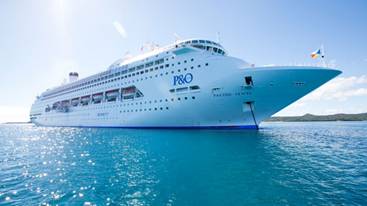 Bookings for the AABC Association's Reunion Cruise aboard P&O Pacific Jewell, sailing from Sydney on Fri 7 Nov and returning early Mon 10 Nov 2014 cabins are still available. Our new contact Caterina Agnello from Queanbeyan City Travel advises that if you would love to join  us on this short cruise, but are travelling alone, she says she may be able to pair you up with someone else in a twin cabin, or possibly in a triple share.  Caterina says this will enable you not to miss out on this fabulous adventure whilst keeping your costs down!  Register your name with Caterina at caterina@queanbeyancitytravel.com.au or phone her on 02 6299 3111  and as she gathers interest, she will call you to discuss options. Email Caterina with your full details today so you dont miss out!  For further information go to the Reunions link.
Update: Caterina has informed us that there have been enquiries from members who wish to attend the reunion and are travelling alone, but would like to share a cabin with someone who is in a similar situation.  If this is the case contact Caterina will arrange accommodation onboard for you.

Association member Joe Costello from Innisfail is looking for someone to partner.  Please contact Caterina if you can partner Joe.

---
AABC Association Membership Database Update and Upgrade 

(30 Dec13)

Hi my name is Dave Oakley, a member of the AABC Association and I have volunteered to update the Secretary and Treasurers spreadsheets to a central database. Because of the two spreadsheets in use at present we have conflicting data which for obvious reasons needs either updating or confirmation, and that is where you the members come in.  Any information entered into this central database will remain strictly confidential and will not be divulged to any outside parties.

My intention is that eventually the database will be hosted in a central website location which only key Association members will have access to.
The purpose of the database is to centralise the data we hold and be able to produce reports, mailing labels and correspondence to members all from a central location.

I would appreciate it if members could print off and complete the form below and return it to me at aabcadatabase@adam.com.au . If you dont have access to a computer forward to my home address: 14 Radnor Street, Morphett Vale, SA 5162Â  You may also contact me on sodaveo@kern.com.au or call 0438 951 738 if you need to discuss this or ask any questions.

Dave Oakley
---
Australian Army Band Corps Association Inc Facebook Group 
(16 Nov 2013)

The President, John Franklin has advised that the Australian Army Band Corps Association Inc Facebook Group has been set up to allow association members to share stories and photos quickly and easily.  It is requested that members are thoughtful and considerate about the content of their posts. 

---
2014 Reunion Cruise Update - Sailing Nov 2014 
(1 Aug 2013)

Caterina Agnello, our agent and contact at Queanbeyan City Travel says the Associations 2014 Reunion Cruise sailing from Sydney on Fri 7 Nov 2014 is receiving more interest each day. She says committing to this early booking period is essential if you don't want to miss out.  Caterina says cabins with an outside balcony are at a premium with a few still remaining and says there are still plenty of cabins (external and internal) available on the lower decks.  Bookings have been slow to date but have picked up over the past fortnight.  Some members have indicated that to book so early seemed unusual, which is understandable and could be because members may percieve that they have plenty of time commit and book for the cruise. The travel agency says that these type of short cruises have become extremely popular so bookings need to be made well in advance. We urge those members who haven't booked as yet to contact Caterina now on 02 6299 3111, even just to obtain information or to discuss the many options available.

Apart from your intial deposit payment of $100.00,you can pay the outstanding balance by instalments over the next twelve months. Note: If you book, have paid your deposit and some or all of the balance of the fare and for some reason you have to cancel your booking, just contact the Queanbeyan City Travel at the earliest convenience. Depending on the amount of notice given you should receive a full refund up to 180 days before the ship sails. 

Further details and updates will be posted on the website as they are received.

---
I & K Music - Quality Brass and Woodwind Instruments
(25 Jul 2013)

If any of the members are interested in purchasing a new instrument for themselves, a family member or a student, you may be interested in a company in Melbourne that produce hand crafted instruments that represent quality and unprecedented value for money.  The company is called I & K Music. I was recently advised by an association members who had purchased an instrument/s from the company that they were extremely pleased with their purchase and highly recommend I & K Music to you.  The I & K Music website has details of each instrument with prices.  When you view a particular instrument on the website it lists a sale price also, which in most cases is half the advertised price.  I'm sure you will be pleasantly surprised! The website address is: www.iandkmusic.com.au.

---
Change of Address, Email or Phone Details 
(8 Jul 2013)

If association members change any of their personal or contact details, please notify the Secretary (knoon@netspace.net.au) of the change/s ASAP.  The association recently sent out important information to members by post and by email and many letters were returned to sender, or in the case of emails many were now inactive and had been changed.  We need your details so we can contact you.

---
Website Events Calendar 
(22 May 2012)
A reminder that members can forward details of performances, reunions, meetings etc. to be added to the website calendar. Please forward information to Stu Colhoun.

---
AABC Association Reunion Cruise - Nov 2014
 

(22 May 2013)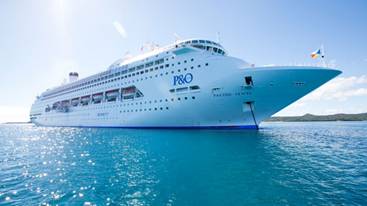 With Sydney being our next reunion destination in 2014 we've decided to do something a little different so we've organised a three night cruise on the P&O cruise ship 'Pacific Jewel' departing from Sydney on Fri (pm) on 7 Nov 2014 and arriving back in Sydney on Mon (am) 10 Nov 2014. This is a 'sampler cruise', which on this occasion is themed as a 'Food and Wine' - J445' cruise. Passengers don't require passports as the ship doesn't stop anywhere, just cruises up the NSW coast and back.
We've contacted a local travel agency and they have agreed to handle all the bookings for our members and partners for this particular cruise. Contact details are: caterina@queanbeyancitytravel.com.au, or if you have any questions phone Caterina on (02) 6299 3111. If Caterina is unavailable either Jenny or Luke will be available to assist.  Please note that the reason for this early announcement regarding booking for a cruise of this type is they book out many, many months in advance, so bookings are now open.
A deposit of $100.00pp is required to secure your booking of a cabin, of which there are a number of configurations and prices.   Members are advised that after paying the initial deposit, they can pay the balance by instalments.
Details of deck number, cabin types, configuration and approximate price, which could change before the sailing date can be found on the P&O Website, http//www.pocruises.com.au. Next time you're passing any Travel Agency, drop in and ask for the latest P&O Brochure.
Be aware that the cost for a cruise includes your cabin, meals and entertainment. Other costs that you may incur during the cruise and need to be aware of are drinks purchases, meals in any of the two specialty restaurants and other incidental purchases will be charged to your credit card.  Duty free is available onboard, but does not include alcohol.
You will require International Travel Insurance as Domestic Travel Insurance will not be sufficient.

Further details and information will appear in the association's next Newsletter or visit the Reunions link

---
AABK History Exhibition 
(14 May 2013)
On behalf of the AABC Association I wish to congratulate the Museum of the Riverina, Historical Council Chambers site, Wagga Wagga for their excellent exhibition of 'The History of the AABK, Instrumental in Defence', the display running from Fri 1 Mar and closed on Sun 5 May 2013. Thank you to all those people who helped make this display possible.  I'm advised by the curator Jeni Bradley-Cahalan that the exhibition was well attended during its duration and that lots of interest was shown by the people of Wagga Wagga, school children and visitors to the region. I visited the museum last month and was impressed by the extensive exhibition of memorabilia, historical photographs and stories, which covered the history of the Australian Army Band Kapooka (AABK), formally known as the Kapooka Band, Royal Australian Engineers Band, Royal Australian Signals Band and the 1st Recruit Traning Battalion Band. Congratulations!



Sons of ANZAC's Vietnam Memorial Tour - 2015 
(28 Mar 13)

In 2015 the centennial of the landing at Anzac Cove will be commemorated and coincidentally a significant anniversary for Vietnam Veterans, being 50 years since the deployment of the first battle group. That deployment went on to last 10 years.  To commemorate this fact 'Mat McLaughlan Battle Field Tours' and Gary McDonald (Retd) a prolific author and historian on Vietnam will be tour leaders and lecturers at the sites of Australia's major engagements. Further details of this tour will appear in the next issue of 'Noteworthy', the Association's Newsletter. The website address for information is: http://battlefields.com.au/index.php/tours/69. The tour can be found there with contact information.

---
Sick Parade Page
The Association website has many 'Sick Parade' posts that are well out of date and depending on the member/s concerned some posts need to be either updated or deleted. If you're one of the members that are listed in the page please advise the Secretary of your updated condition or situation. Thank you.

---
AABCA Forum website 
(2011)

The AABCA Forum website is now active. To access the forum follow the AABCA Forum link on the menu. Please check it out, have a go at registering and adding a post. If you have any questions please contact the Forum Moderator Ralph Newman

---
Change of Address Details
(2012)

If any member has changed their personal details. eg. phone, mobile numbers or email address, please advise Kevin Noon, the Association Secretary at knoon@netspace.net.au
---