AABC Association - Executive Committee 
 President: John Franklin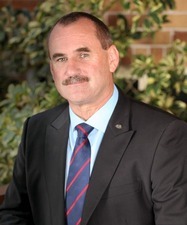 John Franklin was born in Ballarat, Victoria and enlisted in the Australian Regular Army in January 1978, as an Apprentice Musician with the 33rd Class. After successfully completing two years training at the Army Apprentices School, Balcombe, he was posted to the Band of the Royal Military College, Duntroon (RMC Band).
In 1987, John was posted to the Band of the 1st Recruit Training Battalion, Kapooka, a posting that was to last eight years. Highlights of this posting included a six month tour of Australia as part of Army Tattoo 88 and a tour of Greece and Crete as part of Operation Telemon in 1991, commemorating the 50th Anniversary of World War Two battles fought in that country.
A posting to Australian Army Band Brisbane in 1995, was followed by a subsequent posting to Australian Army Band Tasmania as the Band Sergeant Major in 1996.
In 1999, John was promoted Warrant Officer Class One and posted as Bandmaster to the Royal Australian Artillery Band Brisbane of the 1st Field Regiment, RAA (RAA Band). John deployed to Bougainville on operational service with the RAA Band in support of Operation Bel Isi in 2000. In 2001, John was awarded the Commander 1st  Division Commendation.
In January 2003, John returned to RMC Band as the Band Sergeant Major and undertook a tour of duty to Turkey in support of ANZAC Day ceremonies on the Gallipoli Peninsular. He again deployed on operational service as part of the Band's deployment to the Solomon Islands in support of Operation Anode later that year. A major highlight of this posting was his involvement in the planning and facilitation of the 2004 Golden Jubilee. This event showcased the achievements of RMC Band during its 50 years service.
John retired from the Australian Regular Army in 2005, taking up a position with the Queensland Public Service. At the same time he transferred to the RAA Band as a reservist where he continues to serve as the Band Sergeant Major.
In addition to his reserve service, John works full time in his own business, Allegro Medals and Framing and lives in Ferny Grove, Brisbane with wife Sandra.
Vice President: Stephen Mee  
Secretary: Kevin Noon CSM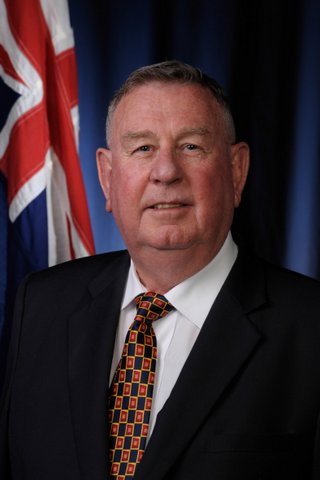 In 1959 Kevin enlisted in the Australian Army as an Apprentice Musician and began two years training at the Army School of Music at Balcombe, Victoria.  After graduation his first posting was to the Royal Australian Engineers Band at Kapooka NSW.  Further postings followed in 1969 to the Royal Australian Infantry Corps Band in Townsville, the Royal Australian Armoured Corps Band at Puckapunyal in 1972, Third Military District Band Melbourne in 1974, where he later served as a Senior Cadet Instructor with the 3rd Cadet Brigade in 1975. Subsequent postings followed to the 1st Recruit Training Battalion Band at Kapooka, the 6th Military District Band Tasmania and the 2nd Military Band in Sydney.
Kevin was then appointed as the Regimental Sergeant Major (RSM) of the new Defence Force School of Music situated at Watsonia in 1984.

In 1987 Kevin was posted to the Royal Military College Band at Duntroon in Canberra and in 1992 he received an out of Corps posting to Personnel Division at Russell Offices Canberra as the Regimental Sergeant Major (RSM) Ceremonial.  In 1993 Kevin was awarded the Conspicuous Service Medal (CSM) in the Queen's Birthday Honours List and received the Adjutant General's Award in the same year.
A posting followed in 1995 back to the Australian Army Band Sydney until his final posting in 1997 as the Ceremonial and Protocol Officer at the Royal Military College Headquarters for the last three years of his service.  Kevin reached compulsory retirement age in 1998, but was given extensions until his discharge in January 2000 having served conyinually for over forty years in the Australian Army. He has five clasps to the Defence Force Service Medal.

In early January 2000 he was approached by the Brumbies Rugby franchise to work as their Game Day Operations Manager, Membership and Merchandise Manager.  Kevin left the Brumbies after almost ten years and worked part time with the Defence Force Welfare Association's National Office in Canberra, after which he gained employed with Media Monitors as a Conference Reporter in the Press Gallery at Parliament House Canberra for over two years.  Kevin has now fully retired and filling his time playing golf.

Kevin's interest in the sport of Rugby League which led him to become a referee in the early 60's until the mid eighties. He has been a staunch member of the St.George Dragons since the early fifties.  Kevin became President of the Australian Army Band Corps (AABC) Association in 1992 until 1997 and was awarded Life Membership. At present he is the Honorary Secretary of the Association taking up this position in early 2009. 
Kevin is also a member of Australian Army Apprentice Association (AAAA) and in November 2016 he was elected as their Welfare Officer.
Kevin is married to Alex Noon who also served in the Australian Army as a musician. Kevin has four children from his first marriage.
Assistant Secretary: Dave Oakley
Dave Oakley was born in Peterborough South Australia and enlisted in the Australian Army in June 1972. After Basic Training and Corps Training at Balcombe, Vic Dave was posted to Southern Command Band in October 1972. In 1974 Dave was posted to NQAB in Townsville where he was one of the first woodwind players posted to that unit.  During that posting Dave was promoted to Corporal and travelled with the band all over Queensland and Thursday Island.
In June 1982 Dave was posted to 4thMilitary District Band in Adelaide.  Dave was promoted to Sergeant in 1983 and Staff Sergeant QMS in 1986. During the Adelaide posting Dave travelled to the UK, Greece, Crete and New Guinea. In 1993 Dave retired and joined the Australian Army Band Adelaide (AABA) as a reservist until 2000.  In 1996 Dave was awarded the Australia Day Medallion for outstanding contribution to the AABA.

Since retiring from the ADF Dave has worked as a Sheriff's Officer and in various ICT roles travelling all around Australia and East Timor.  At present Dave works in PC Support for the South Australian State Government.
Treasurer - Trevor Beswick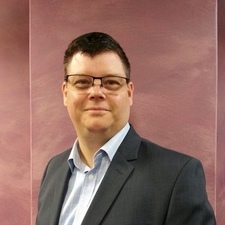 Trevor Beswick grew up in Melbourne and began playing trumpet whilst  at High School.  A few  years later he was introduced to Don Coxon,  former LCDR, Director of Music RAN, who became  his trumpet teacher  and early mentor until poor health made lessons difficult.  It was during  this  time in his mid-teens that Don Coxon encouraged him to audition for  the Moomba Youth Band,  which he conducted.  This then led to him  learning to march and play under the direction of AABC  members John  McGregor and Ivan Davis.  Later association member Peter Grant  became the  musical director of the band following Don's retirement so;  the association with Military musicians  has been strong.
 Trevor Joined the Army in April 1986 and after his recruit training at  Kapooka, NSW he went to the  Defence Force School of Music at Simpson Barracks back in Melbourne for his Initial Employment  Training (IET).  Following his IET he was posted to the 1st Recruit Training (1RTB) Band at  Kapooka, a band which would later become the nucleus of 'Army Tattoo 98, which performed to audiences all around Australia for a period of six months.  Trevor spent a further two years at Kapooka before being posted to 1 RAR in 1991 with one of the highlights performing at the Mackay Jazz Festival, where he met Ed Wilson of Daly Wilson fame who played with the band.
In late 1991 Trevor discharged from the Army and made a career working for the Salvation Army and later he obtained an IT Degree, working for a Software Company and Monash University.
Trevor still plays the trumpet in the Chelsea Concert Band and is married to Adina and has two children aged 10 and 6. 
Assistant Treasurer: Jim (Shad) Harper BEM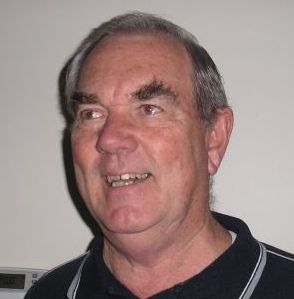 Jim Harper enlisted as a Bandboy in 1953. Posted to Southern Command Band in 1955 and was fortunate to be a part of the massed bands that performed at the 1956 Olympics in held in Melbourne. Jim and Ena were married in 1959 and posted to 3 RAR Band in Malaya.
1 RAR Band arrived in Malaya in Oct 1959 and Jim served with the Battalion Band for their full tour of duty and returned to Australia late 1961. A tour of Vietnam followed with 1 RAR being the first Battalion to be sent to South Vietnam (1965). On completion of the tour Jim was posted to the Royal Australian Armoured Corps Band at Puckapunyal.  He was promoted to Sergeant in 1968 and posted to Townsville then Singapore and back to Townsville before being posted as the AABC representative to 32 Supply Battalion, Broadmeadows in 1974.
His next posting was to 3MD Band in 1976 as the Quartermaster Sergeant. Jim was awarded the British Empire Medal in 1979.
On discharge in December 1980 Jim joined the Victoria Police Band and remained with them until he retired in 1996.  Also in 1980 he became the Bandmaster of the 3rd Division RAA Band Ares (now 2/10 Field Regiment Band) serving over eleven years with them until May 1992.
Jim and Ena have three children, seven grandchildren and one great grandchild. Unfortunately Ena sadly passed away last year and Jim still resides in Seaford Victoria and Jim says he is still enjoying playing with the Frankston Band.  Jim served as the Association Treasurer for many years and last year passed the bato over and is now the Assistant Treasurer.